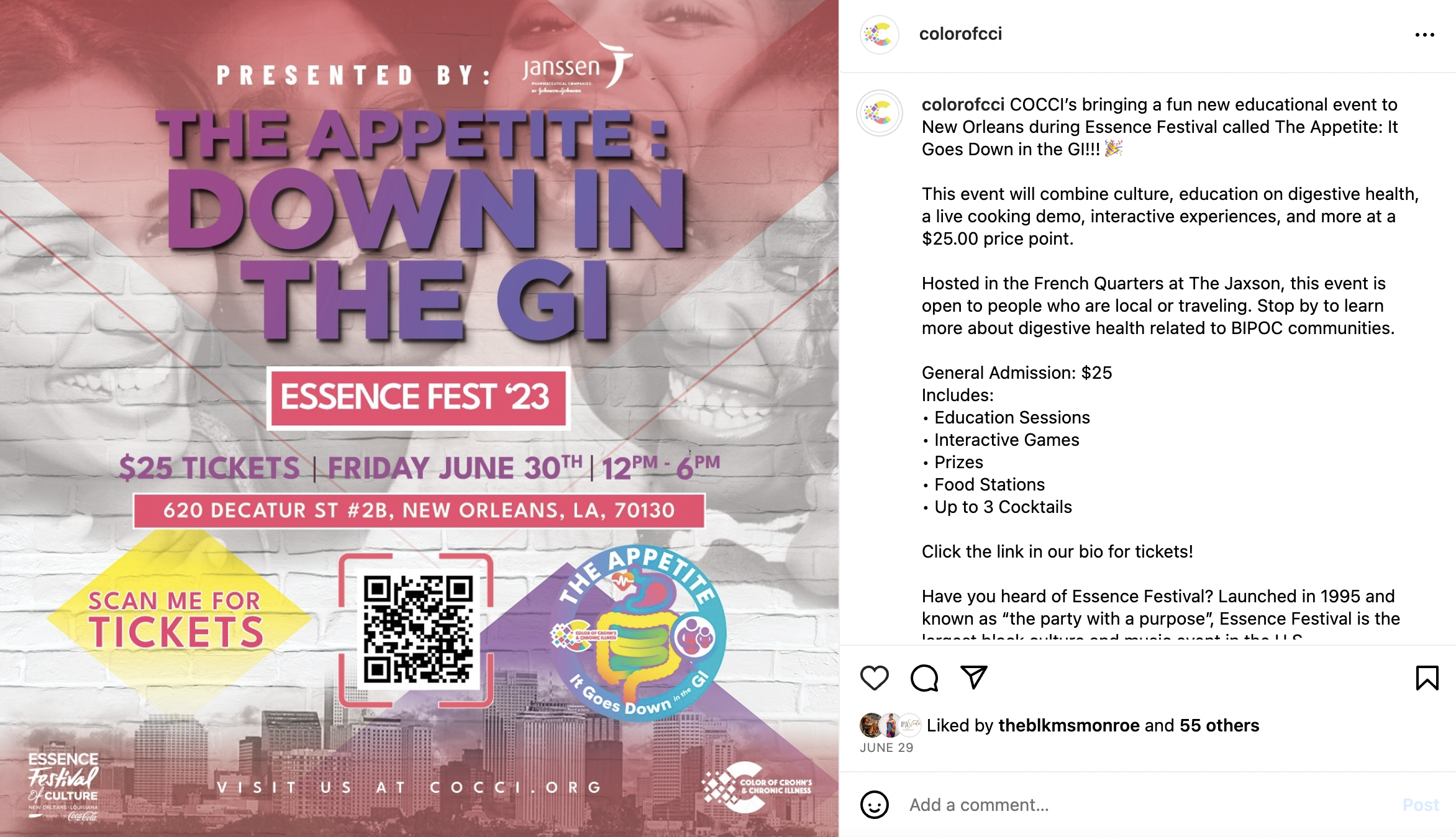 About the Client:
COCCI is a nonprofit organization dedicated to improving the quality of life for BIPOC (Black, Indigenous, and People of Color) affected by Inflammatory Bowel Disease (IBD), Digestive Disorders, and associated Chronic Illnesses. Their mission encompasses four key pillars: Community, Research, Education, and Advocacy, working together to support and empower individuals impacted by these health conditions.
The Challenge:
COCCI organized a significant event, "The Appetite: It Goes Down In The GI," in New Orleans, LO; and sought comprehensive social media coverage to promote the event and engage with attendees in real-time.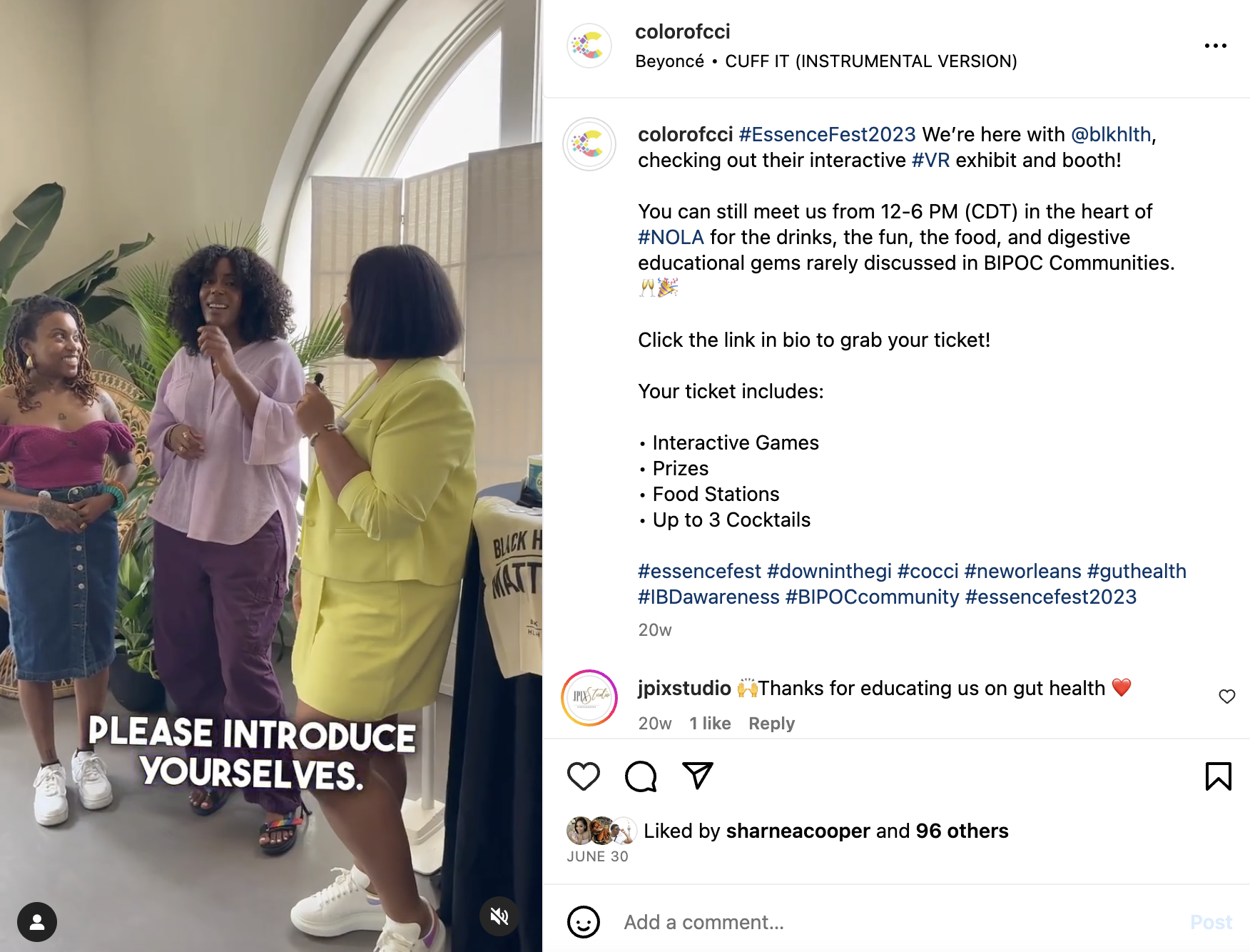 The Approach:
At BrandIt Strategies, we devised a creative and fun approach to address COCCI's specific challenge of social media coverage for "The Appetite: It Goes Down In The GI" event.
Pre-Event Promotion: To build excitement and generate interest, we initiated social media promotion for the event. Utilizing engaging video content and running targeted ads, we amplified the event's reach and visibility, ensuring that it reached the target audience.
Planning and Collaboration: Before the event, we collaborated closely with COCCI to create a comprehensive plan for the event's social media coverage. By getting the client's buy-in and aligning with their agenda, we ensured that every aspect of the event was captured and highlighted effectively.
Real-Time Coverage: Our dedicated social media team was present at the event, recording and posting video and photo content in real-time. This real-time coverage allowed us to showcase the event's excitement and engagement, capturing the essence of the live experience.
Engaging Video Concepts: To involve attendees and enhance audience engagement, we implemented engaging video concepts. These concepts involved interacting with attendees during the event, capturing their real-time reactions and input, and sharing it on social media platforms. This approach encouraged attendees to participate actively in the event's coverage and fostered a sense of community.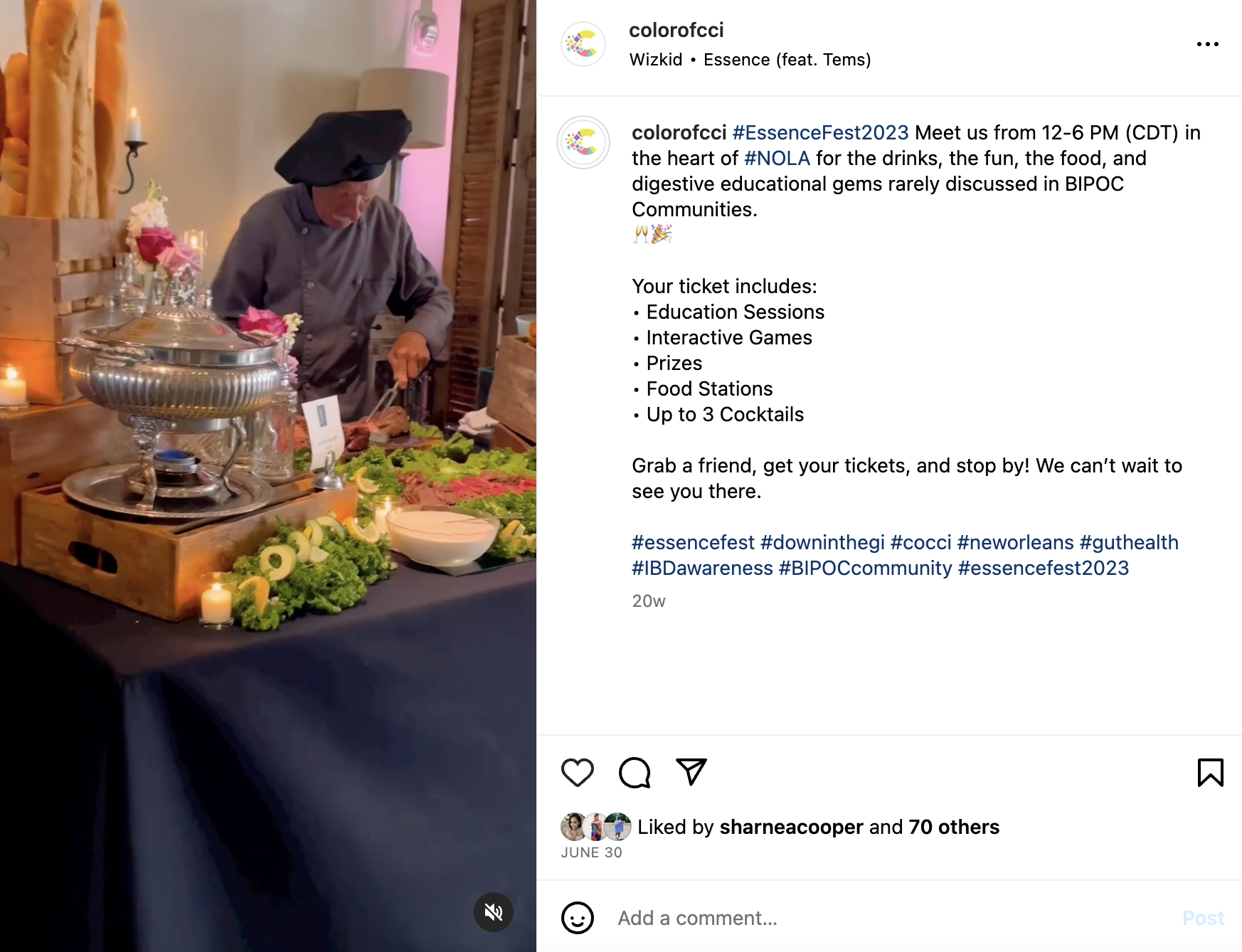 The Results:
BrandIt Strategies successfully provided high-quality social media coverage for COCCI's event, "The Appetite: It Goes Down In The GI." The comprehensive and engaging approach resulted in captivating social media content that resonated with the target audience. The event's reach was significantly amplified, attracting residual attendees who discovered the event through our social media efforts.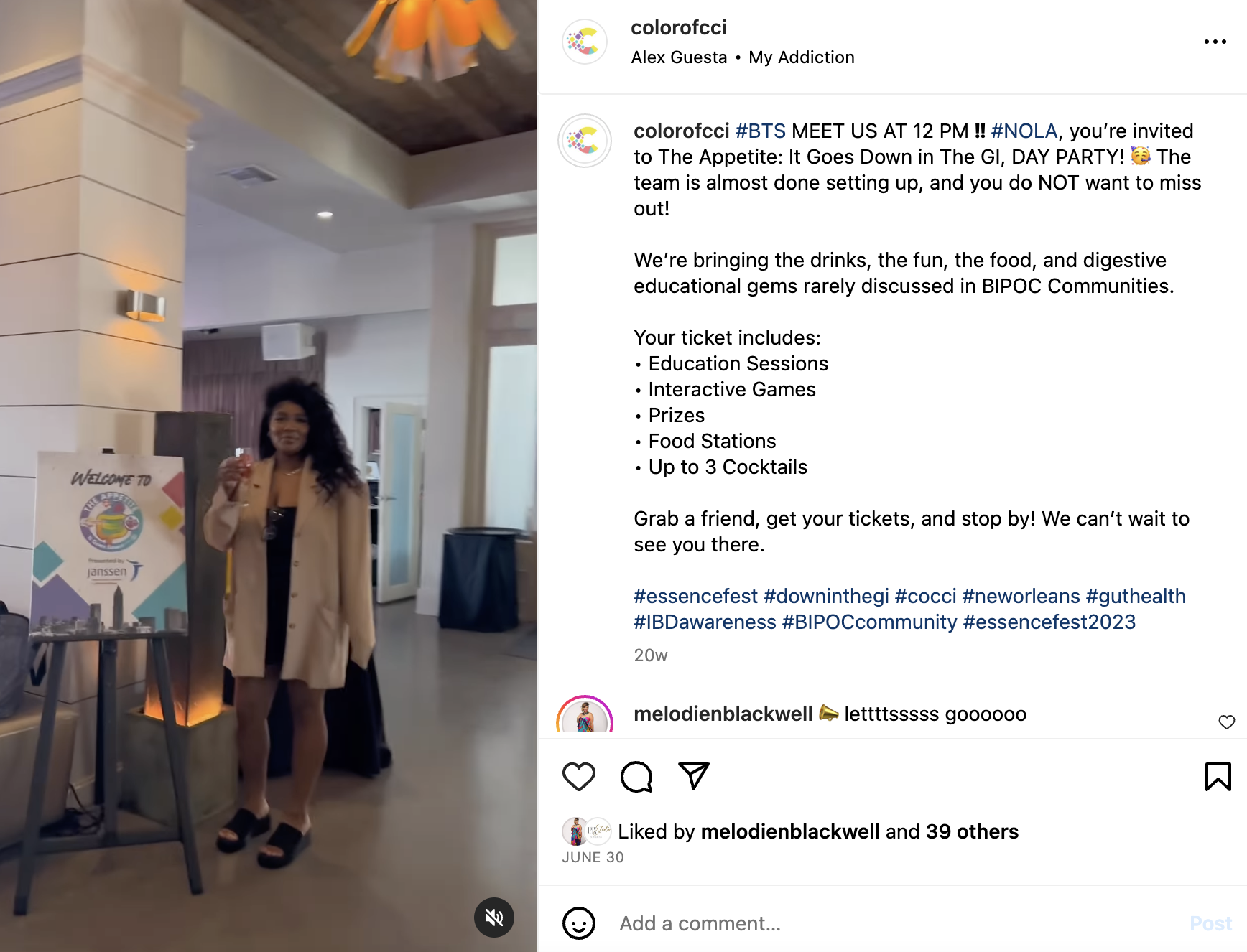 The BrandIt Angle:
At BrandIt Strategies, our unique angle centers on creativity, fun, and genuine audience engagement. For COCCI, we recognized the importance of creating captivating and exciting social media coverage that reflected the event's energy and impact.
Our creative approach involved utilizing video content and ads to promote the event pre-event, building anticipation and generating interest. By collaborating closely with COCCI and planning the coverage, we ensured that every aspect of the event was captured accurately, aligning with the client's goals.
During the event, our real-time coverage allowed us to share live updates, engaging videos, and attendee reactions, creating an immersive experience for the virtual audience. The interactive video concepts involving attendees fostered a sense of community and involvement, encouraging participants to actively engage with the event and its social media presence.
In conclusion, our creative and fun approach at BrandIt Strategies enabled COCCI to achieve comprehensive social media coverage that amplified their event's impact and attracted residual attendees. By providing genuine and engaging content, we effectively promoted the event, supported COCCI's mission, and fostered a strong sense of community among BIPOC affected by IBD, Digestive Disorders, and associated Chronic Illnesses.
Interested in achieving results like our clients?
Complete our inquiry form below to setup a call!