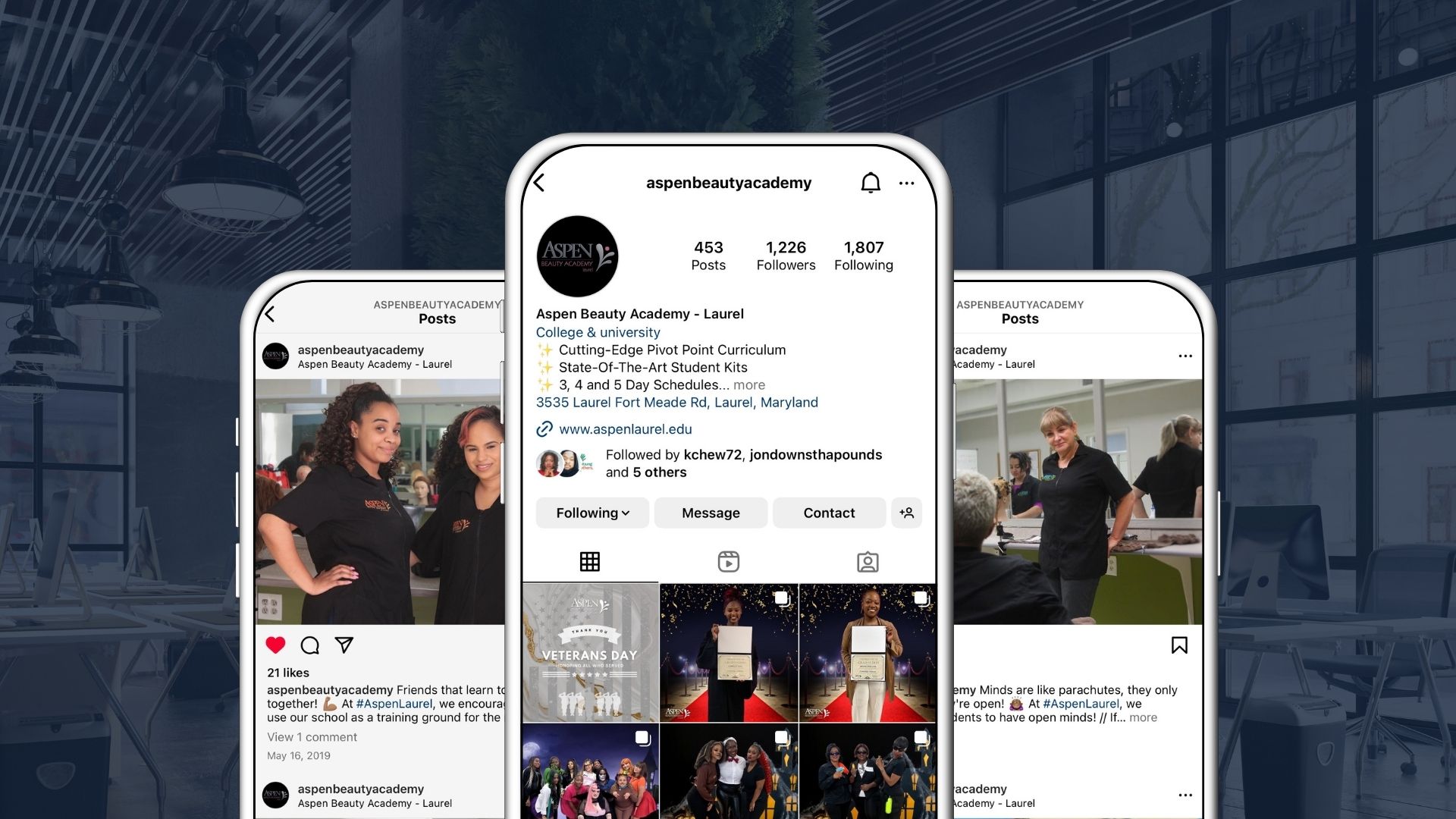 About the Campaign:
Aspen Beauty Academy, located in Laurel, MD, sought to create a compelling social media campaign to showcase the success stories of their students and increase enrollment. The campaign, #IChooseAspen, centered around sharing impactful video testimonials of students who had experienced remarkable achievements and personal growth through their education at Aspen Beauty Academy.
The Challenge:
The primary challenge was to attract aspiring beauty professionals and potential students to choose Aspen Beauty Academy as their preferred educational institution. To achieve this, BrandIt Strategies aimed to craft a campaign that would resonate with the target audience and inspire them to pursue their beauty dreams at Aspen.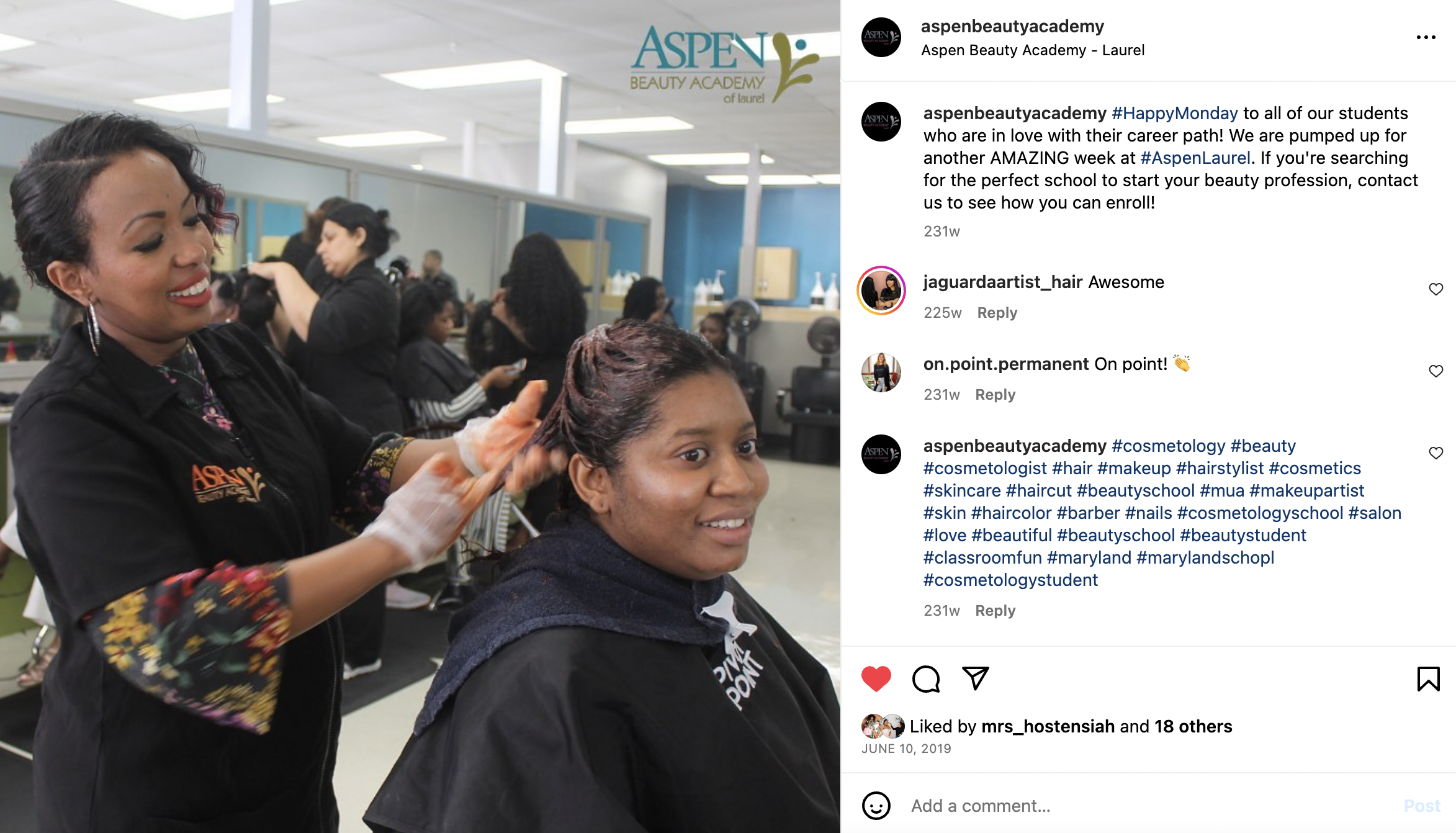 The Approach:
The #IChooseAspen campaign was strategically designed to captivate the target audience through inspiring video testimonials.
Student Testimonial Collection: BrandIt Strategies collaborated closely with Aspen Beauty Academy to identify students who had excelled in their careers and personal growth following their education at the academy. We recorded heartfelt and authentic video testimonials from these successful students, showcasing their journeys and accomplishments.
Compelling Video Clips: To create impactful content for social media, we carefully curated and edited the recorded testimonials into compelling video clips. Each clip highlighted a different student's story of how Aspen Beauty Academy had transformed their lives and led them to success.
Strategic Social Media Sharing: We leveraged various social media platforms, including Facebook, Instagram, and Twitter, to share the video testimonials with a wider audience. The posts were strategically timed and targeted to maximize engagement and reach among aspiring beauty professionals and individuals interested in beauty education.
Engaging Hashtag: The campaign was unified under the hashtag #IChooseAspen, encouraging students and alumni to share their own stories and experiences at the academy. The hashtag served as a rallying point for the beauty community and increased brand visibility.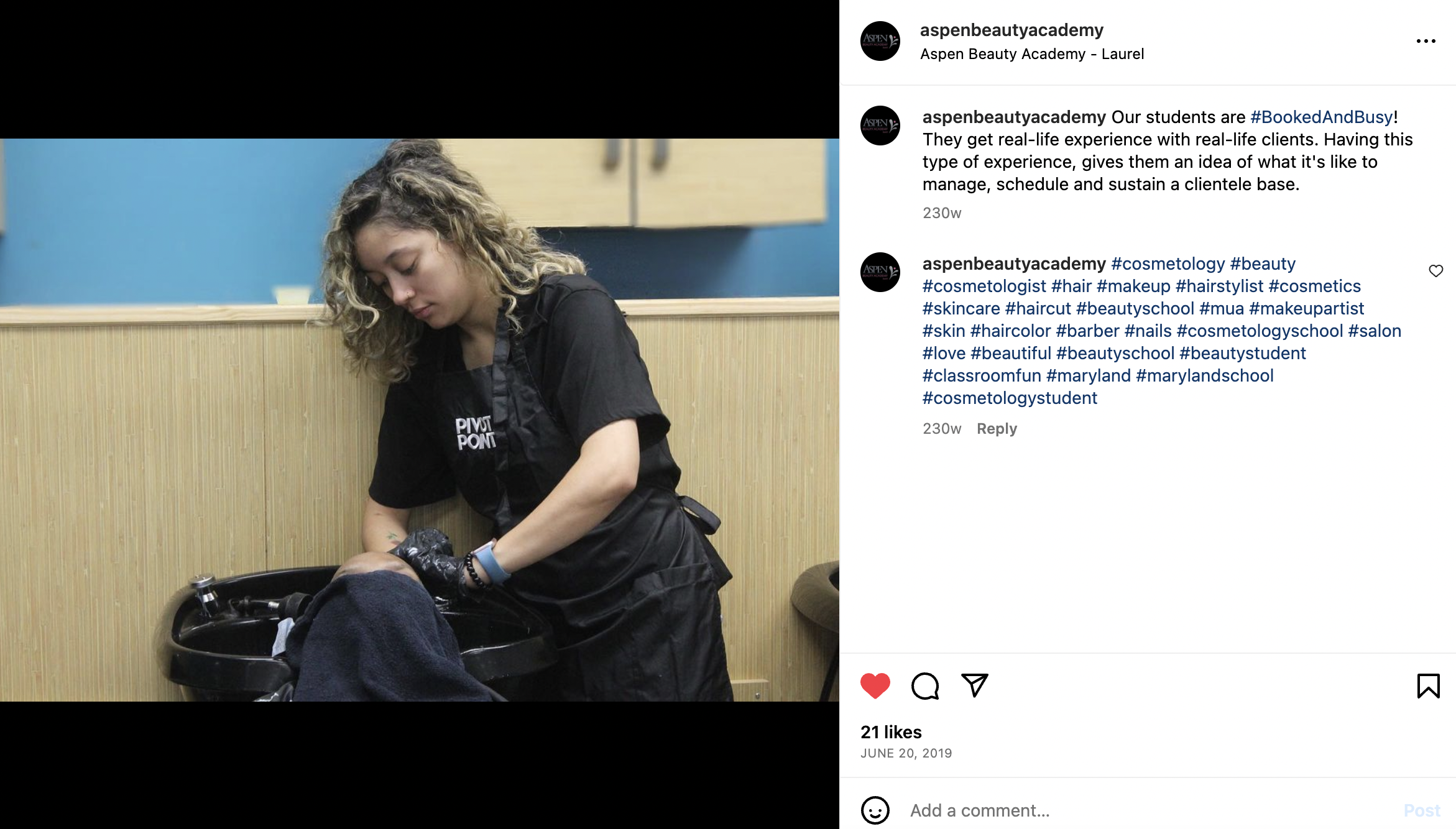 The Results:
Inspiring Content: The heartfelt video testimonials resonated with the audience, inspiring potential students to consider Aspen Beauty Academy as their educational destination.
Increased Engagement: The emotional impact of the videos led to higher social media engagement, including likes, comments, shares, and interactions, as individuals connected with the students' success stories.
Enrollment Boost: The campaign successfully attracted aspiring beauty professionals, resulting in an increase in student enrollment at Aspen Beauty Academy.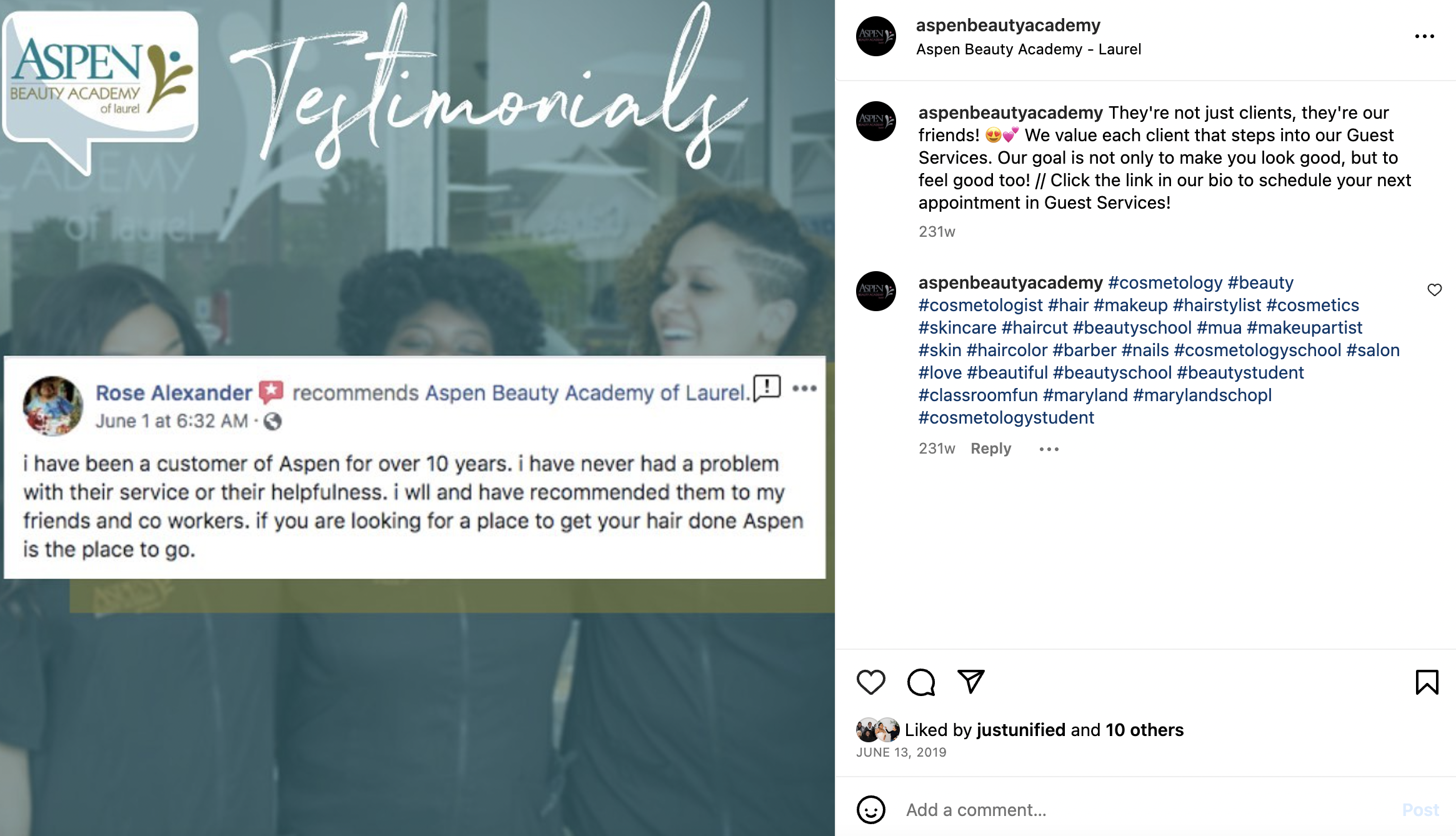 The BrandIt Angle:
At BrandIt Strategies, our strategic approach centers on understanding our clients' unique offerings and target audience to create impactful social media strategies that drive tangible results.
For Elite Design House, we employed audience segmentation to precisely identify the different target groups they aimed to reach. By leveraging existing audiences, targeting specific geographical areas, and tapping into the designer's connections, we ensured that Elite Design House's social media efforts reached the right audience.
Our content strategy focused on showcasing Elite Design House's exceptional designs and craftsmanship through visual storytelling, creating an emotional connection with the audience and building anticipation for their new launch.
Additionally, we explored collaborations and partnerships to expand Elite Design House's reach and credibility, leveraging influencers and local businesses to endorse their brand.
By utilizing social media advertising, we maximized the reach of Elite Design House's content and attracted potential clients to their website or consultation sign-up page.
In conclusion, our strategic approach at BrandIt Strategies helped Elite Design House drive brand awareness, generate interest, and increase social media engagement before their new launch. Through a mix of targeted content, visual storytelling, collaborations, and social media advertising, we positioned Elite Design House as a top choice for elegant and exquisite designs in Baltimore, MD, fostering an engaged and loyal social media community.
Interested in achieving results like our clients?
Complete our inquiry form below to setup a call!