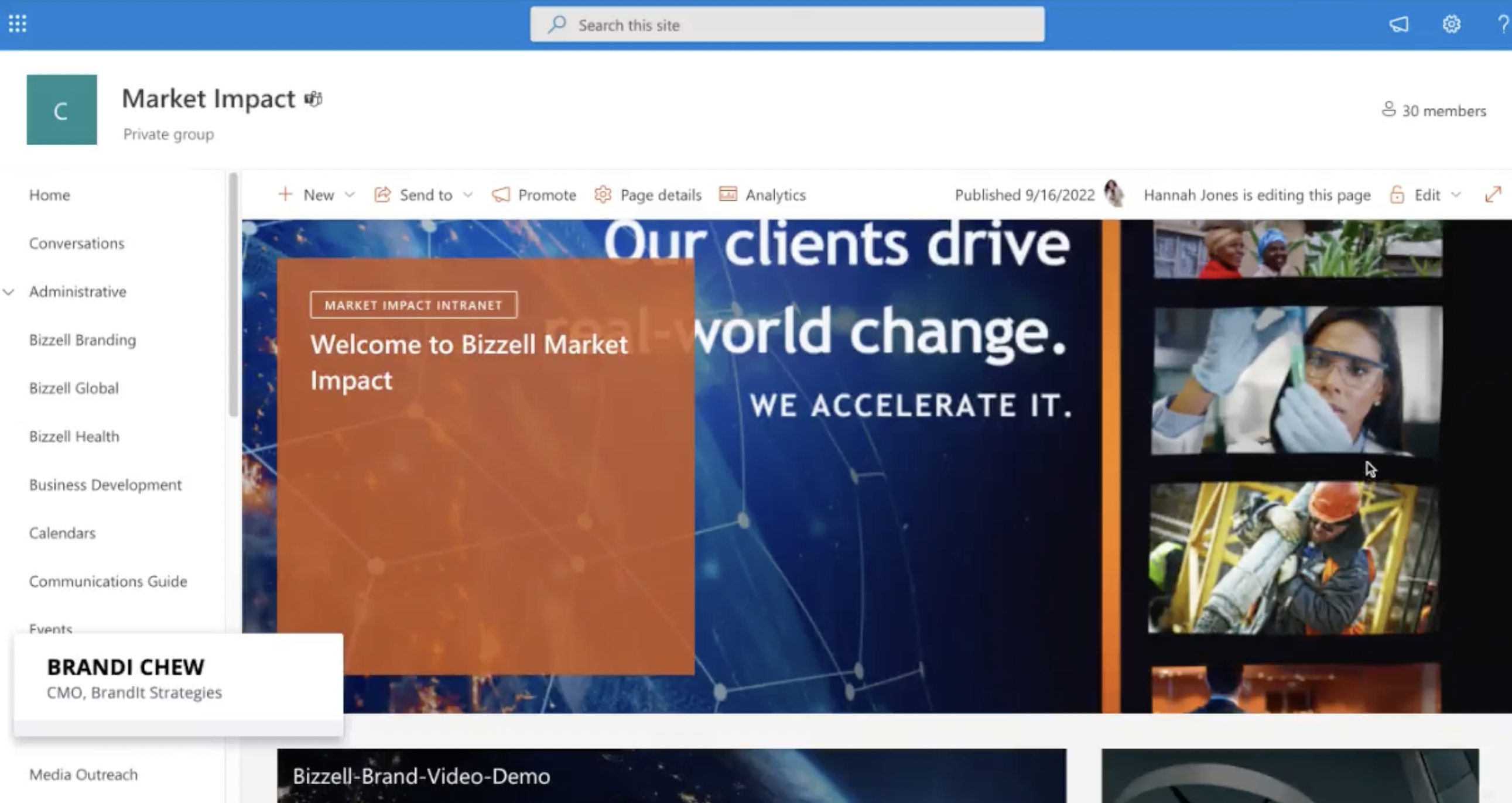 Client Overview:
Bizzell US, a distinguished U.S. SBA HUBZone-certified firm specializing in strategy, consulting, and technology solutions, sought a robust intranet system to centralize internal information, enhance content organization, and streamline document accessibility. With a multi-disciplinary team of experts, Bizzell US is committed to addressing complex challenges and building healthy, secure, and sustainable communities worldwide.
The Challenge:
The challenge at hand was to create a fully stacked intranet that aligned with Bizzell US's vision for brand transformation. The primary goals included visually appealing design, dynamic content, and trigger automation to centralize operations. The intranet needed to accommodate diverse subject matter expertise, health information solutions, data analytics, and communications outreach within a user-friendly interface.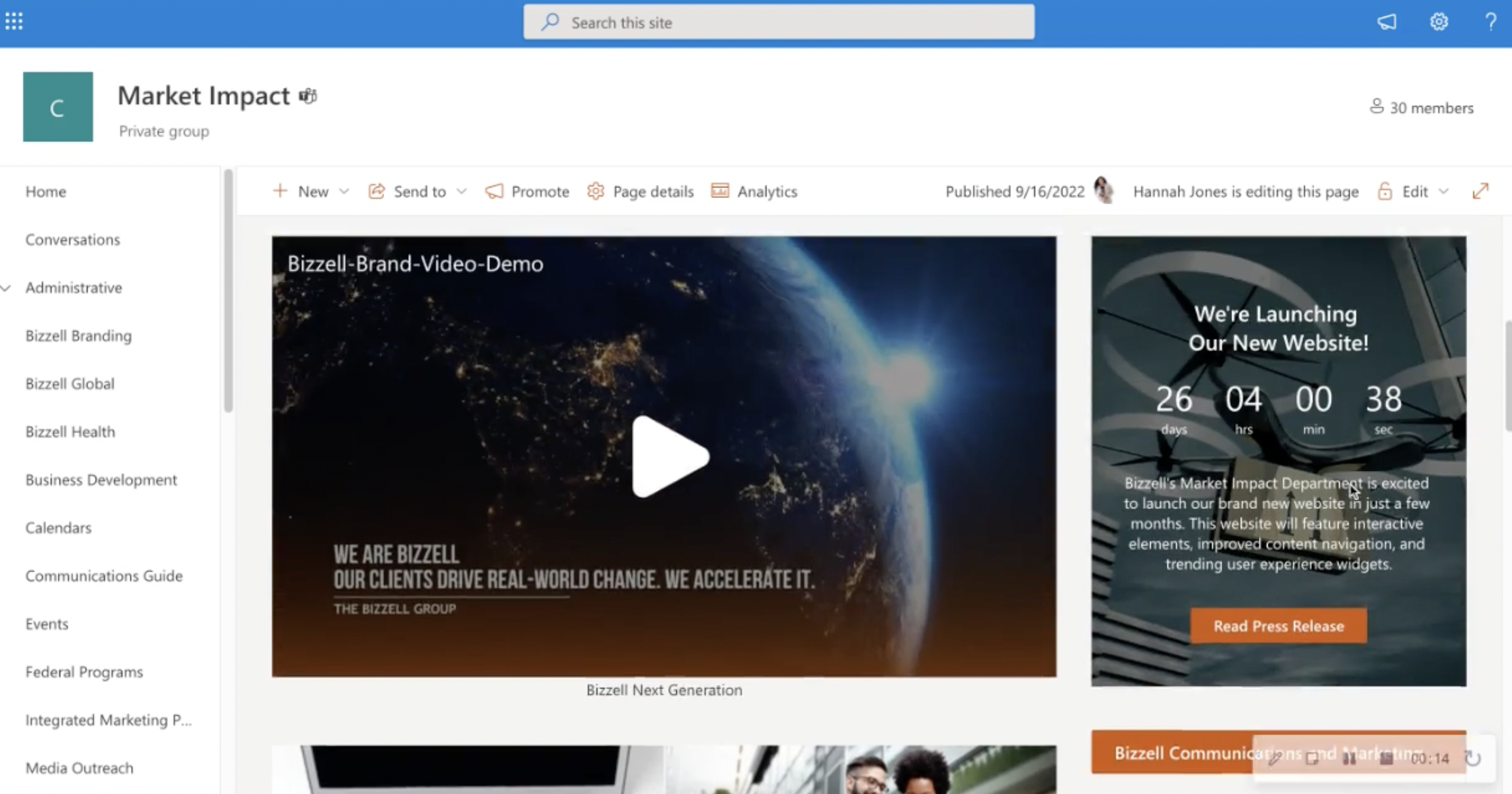 The Approach:
BrandIt Strategies undertook a meticulous and technically advanced approach to meet Bizzell US's objectives:
Strategic Intranet Deployment

: Executed the design and implementation of a highly sophisticated, visually appealing, and dynamic intranet.

Automation Integration

: Engineered automation triggers to optimize and streamline critical business operations.

Global Accessibility Framework: Developed a comprehensive solution ensuring seamless access to internal documentation and templates for a globally dispersed team.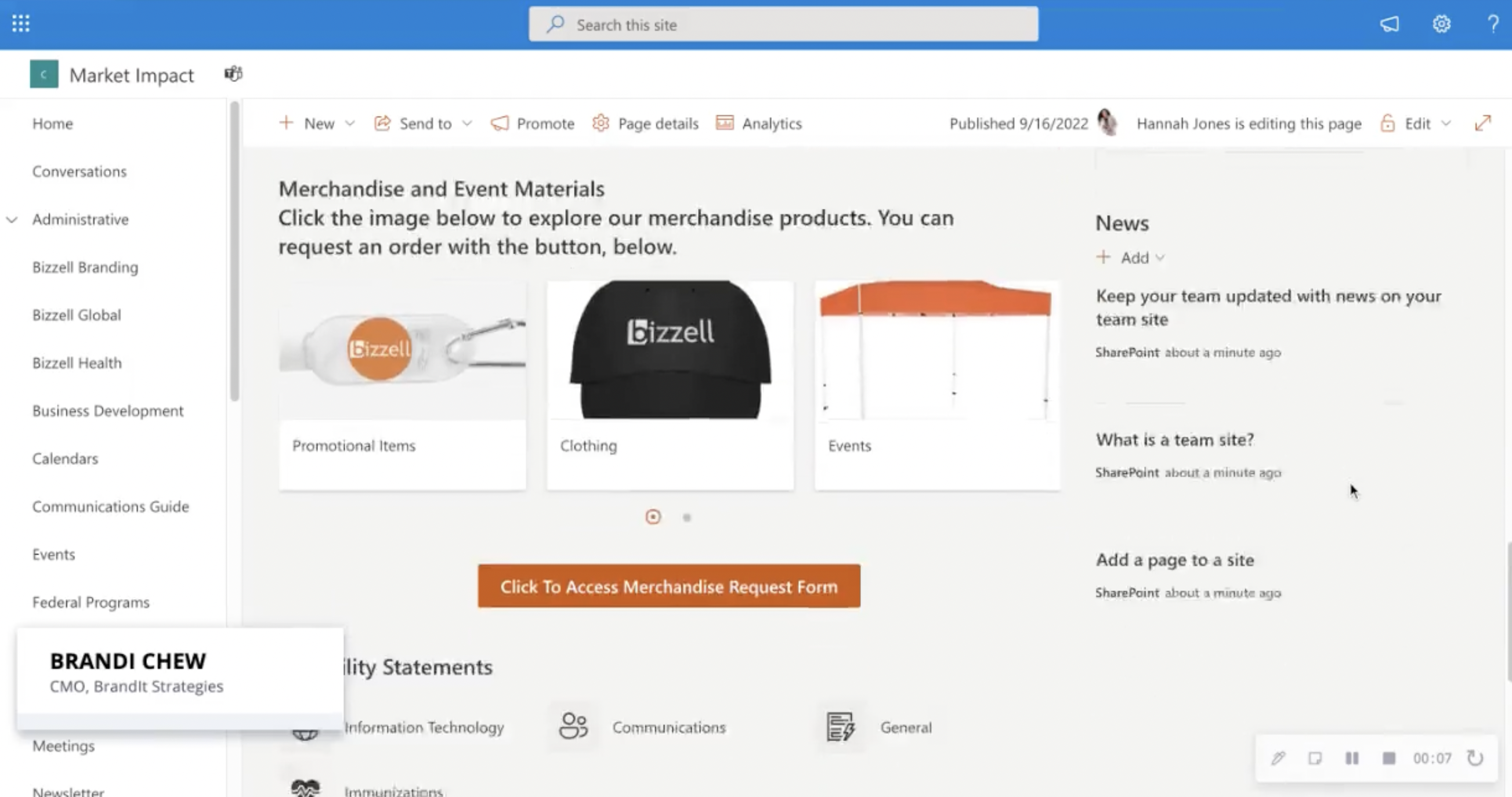 The Results:
The impact of this advanced intranet solution was transformative, significantly enhancing Bizzell US's business operations and collaboration capabilities:
Centralized Collaboration Hub

: Established a centralized repository fostering streamlined global collaboration.

Instant Template Accessibility

: Facilitated immediate access to a diverse range of templates, from presentations to branding elements.

Operational Efficiency Augmentation

: Integrated trigger automation, resulting in heightened efficiency and productivity across business operations.
The BrandIt Angle:
BrandIt Strategies focused on creating not just an intranet but a catalyst for efficient global collaboration. Our emphasis on visual appeal, dynamic content, and trigger automation demonstrated our commitment to addressing the unique challenges faced by Bizzell US. The result was a tailor-made solution that not only met but exceeded expectations, setting a new standard for streamlined operations in a geographically diverse organization.
This case study stands as a testament to the power of strategic digital solutions in transforming how businesses operate globally. At BrandIt Strategies, we believe in not just meeting client needs but in innovating solutions that elevate organizational efficiency to new heights.
Interested in achieving results like our clients?
Complete our inquiry form below to setup a call!