About the Client
Delivery Associates is a renowned organization that collaborates closely with governments and social impact organizations worldwide to translate visionary ideas into tangible outcomes. By understanding the challenges faced in policy implementation, they devise systems, develop software, and provide training to empower their clients to achieve their goals effectively. With a focus on working with government agencies, Delivery Associates is dedicated to creating real impact and driving positive change.
The Challenge
Delivery Associates recorded videos at their headquarters in London, England, as part of their hiring campaign. However, they sought professional video editing services to enhance the quality of these videos, adding captivating elements such as music, smooth transitions, and engaging opening and closing scenes.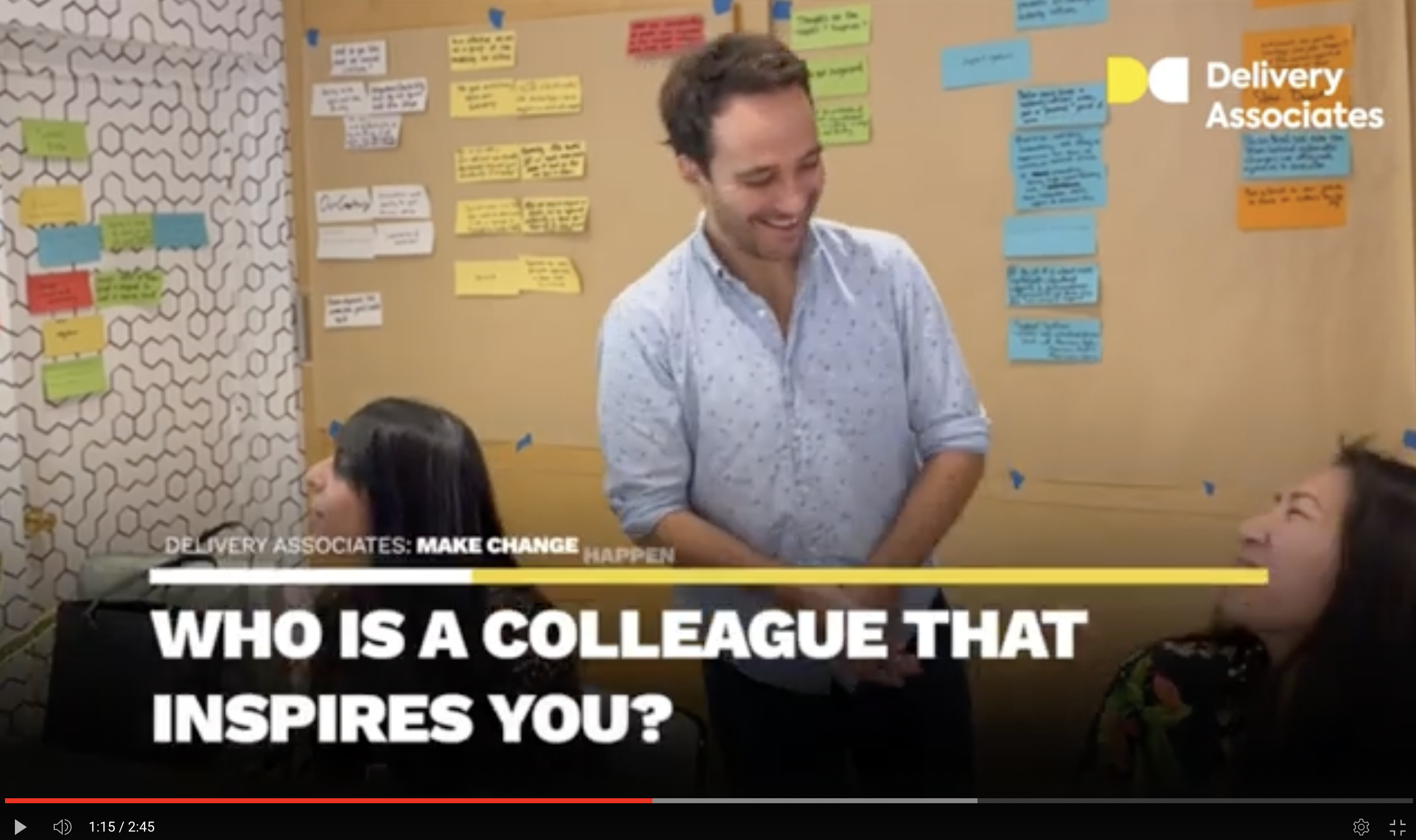 The Approach:
At BrandIt Strategies, we devised a comprehensive and creative approach to address Delivery Associates' specific challenge of video editing.
Storyboard Creation: To ensure a structured and cohesive video output, we started by creating a detailed storyboard. This blueprint served as the foundation for planning the video editing process, outlining the desired scenes, transitions, and overall flow.
Cinematic Video Editing: Our team utilized advanced video editing techniques to create cinematic videos that captured the essence of Delivery Associates' hiring campaign. By incorporating their brand elements, we ensured that the videos aligned seamlessly with their brand identity, reinforcing their professionalism and expertise.
Quality Enhancement: We focused on improving the video quality, utilizing specialized tools and editing software to refine the visual aspects, ensuring a polished and professional appearance.
Engaging Elements: To enhance viewer engagement, we added captivating music that complemented the video content, enhancing the overall viewing experience. Additionally, we implemented smooth transitions and engaging opening and closing scenes to create a compelling narrative.
Lower Thirds and Brand Integration: As part of the video editing process, we integrated lower thirds to provide relevant context and information throughout the videos. By incorporating Delivery Associates' brand elements, we ensured brand consistency and visibility.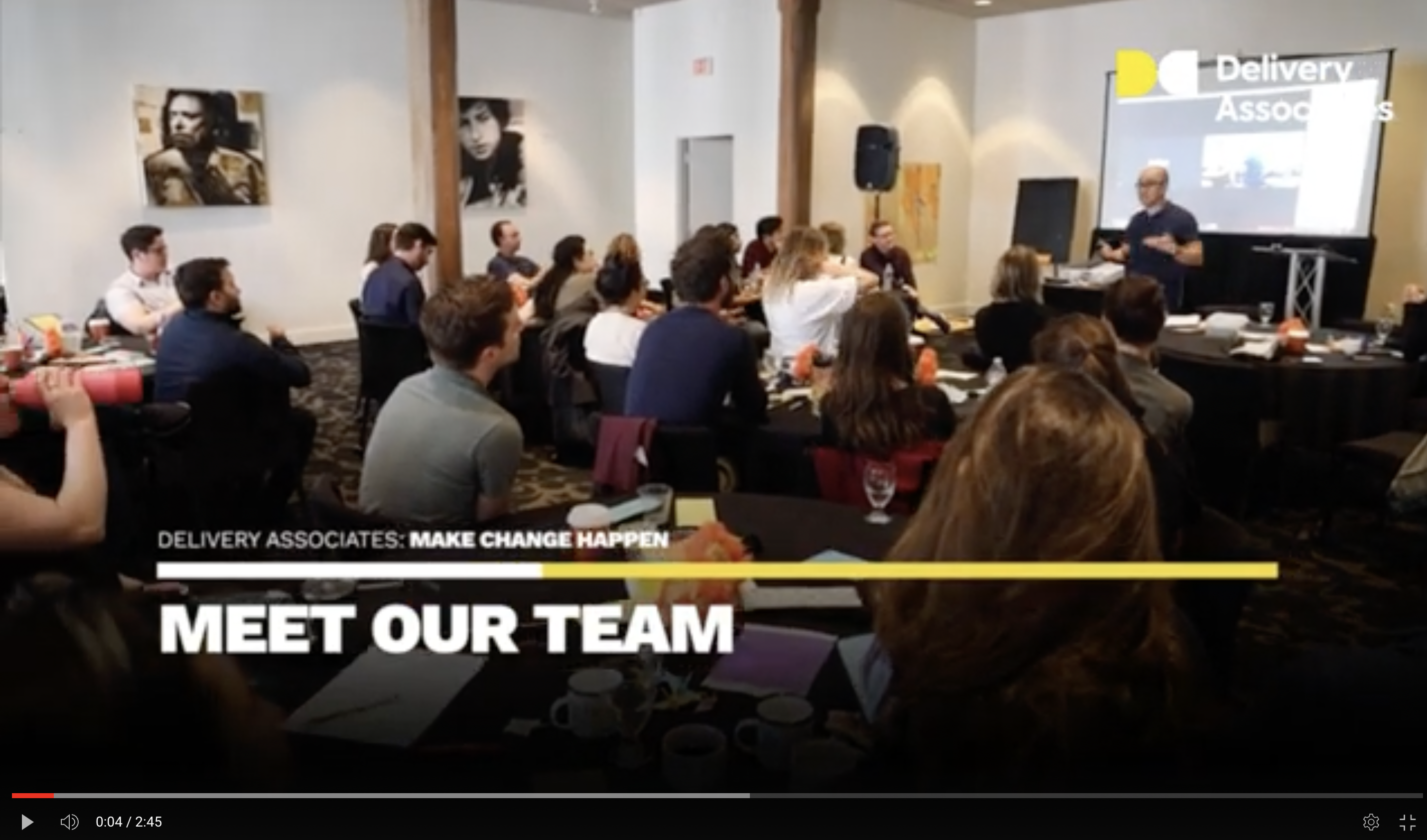 The BrandIt Angle
At BrandIt Strategies, our unique angle centers on creativity, attention to detail, and aligning our services with our clients' brand identity and goals. For Delivery Associates, we recognized the significance of capturing their hiring campaign's essence through professional and captivating video editing.
Our comprehensive approach began with storyboard creation, allowing us to plan the editing process strategically. By implementing cinematic video editing techniques, we crafted visually appealing videos that aligned seamlessly with Delivery Associates' brand identity.
Furthermore, our focus on quality enhancement, engaging elements, and lower thirds integration elevated the overall video quality and viewer experience. This approach contributed to creating a compelling narrative that effectively conveyed Delivery Associates' impact and expertise.
In conclusion, our unique angle at BrandIt Strategies lies in our dedication to delivering visually captivating and professionally edited videos that align with our clients' brand identity and goals. By providing Delivery Associates with a polished and engaging video output, we supported their hiring campaign, showcasing their commitment to driving real impact and empowering governments and social impact organizations worldwide.
Interested in achieving results like our clients?
Complete our inquiry form below to setup a call!